JAPANESE ADULT HOSPITALITY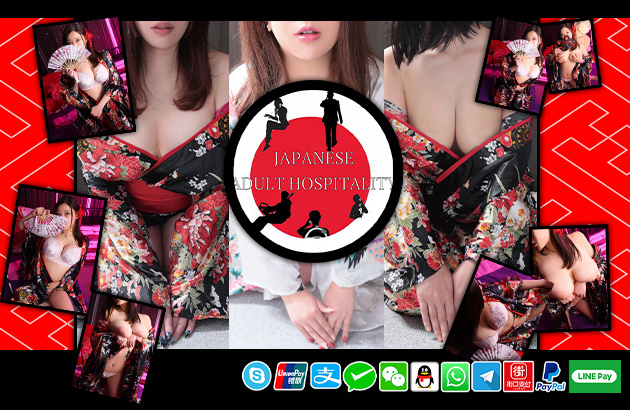 Coupon
Mention about "Osaka Erotic Guide"
for 1,000 yen OFF!
INFORMATION
Our group has prepared facilities foreign customers get relaxed the most.
① Call center only for foreign customers.
② Comics to read easily for foreign customers. The system of order/play is also smooth.
③ Using微信(Weixin, or WeChat in Japan) is available to make an order. Serving system on web is also developed.
④ Easy payment by 銀聯 card ( Union Pay Card), Alipay, and WeChatPay.
⑤ Before the service starts, our staff and our girl explains about the play politely. You will be able to get the service under your agreement with the contents.
⑥ Our group manages various kinds of stores, so we can introduce the suitable store to meet customer's needs.
Contact Us
Our group prepares simultaneous interpreters in Skype.
Skype ID:
live:japanese_sex_service
Search this ID.
*Simultaneous translation system is unavailable in the case of a call from smartphone; please make one-ring and end up the phone call for calling back.
Our staff will call you back soon.
For WeChat,
Phone Number: 080-2293-5626 ID: Japanesesexservice / ID: Japansexservice
We accept order at KakaoTalk for Korean customers.
ID japansexservice
For QQ,
ID: 「3233799954」「3534035672」「3484351524」 Each of the three IDs is available.
For WhatsApp,
Phone Number: "+81 90-4756-0980", "+81 90-6280-5748", Each of the numbers is available.
LINE
URL: https://line.me/ti/p/ImEx9BDLUe
Messenger
ID:08097430778
URL: m.me/monmondaha1
Telegram
ID:Japanenesexservice
In phone call, the number is "0570-666-780".
[Osaka/around Osaka]
Free
Osaka(Higashi Yodogawa ward Yodogawa ward, Nishi Yodogawa ward, Asahi ward, Miyakojima ward, Kita ward, Fukushima ward, Joto ward, Tsurumi ward, Chuou ward, Higashi-Nari ward, Nishi ward, Naniwa ward), and Fuita (Esaka).
¥1,000
Osaka(Tennoji ward, Ikuno ward, Abeno ward, Nishi-Nari ward, Taisho ward, Ninato ward, Konohana ward), Fuita (Any other area except for Esaka), Settsu, and Moriguchi.
¥2,000
Osaka (Hirano ward, Higashi Sumiyoshi ward, Sumiyoshi ward, Suminoe ward), Ibaragi, Toyonaka, Fuchu (All area except for Shonai and Hattori), and Kadoma.
¥3,000
Minoo, Ikeda, Itami, Takatsuki, Neyagawa, Hirakata, Matsubara, Higashi Osaka, Daito, Yao, and Kashiwara.
[Near Kansai Airport]
¥3,000
Izumi, Izumi Otsu, Takaishi, Osaka Sayama, and Izumi.
¥4,000
Izumi Sano, Kishiwada, Kaizuka, Tonda-bayashi, Habikino, Fujiidera
¥5,000 or more
Other areas
[Kyoto/around Kyoto]
¥5,000 or more
All Areas